Dr. Giovanni Chetta
Equipe

---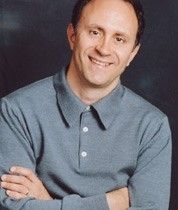 Dr. Joseph (Joe) Muscolino
joseph.e.muscolino@gmail.com
www.learnmuscles.com
Il Dr. Joe Muscolino è medico chiropratico (DC) e bodyworker. Titolare di uno studio privato di chiropratica a Stamford (Connecticat), insegna anatomia, fisiologia e nutrizione al Purchase College, State University of New York (SUNY) e conduce workshop sui trattamenti dei tessuti molli profondi, mobilizzazioni articolari, stretching, anatomia palpatoria e laboratori su cadavere (dissezioni).
Il Dr. Joseph Muscolino è un provider di crediti formativi per la formazione continua (CE) di massoterapisti e bodyworkers riconosciuto dalla National Certification Board for Therapeutic Massage and Bodywork (NCBTMB) di cui ha fatto parte, in quale di esperto, nelle commissioni per le materie di esame e di formazione continua.
Muscolino è inoltre membro della commissione tecnica di revisione editoriale – Editorial Review Oparational Committee (EROC) della rivista specializzata "Massage Therapy Journal (mtj).
Joe Muscolino è autore di numerose importanti pubblicazioni, tradotte in molti lingue italiano incluso, fra cui i seguenti otto libri editi da Mosby di Elsevier Science:
The Muscle and Bone Palpation Manual with Trigger Points, Referral Patterns, and Stretching
Mosby's Trigger Point Flip Chart with Referral Patterns and Stretching
The Muscular System Manual, The Skeletal Muscles of the Human Body, 3rd edition
Musculoskeletal Anatomy Coloring Book, 2nd Edition
Flashcards for Palpation, Trigger Points, and Referral Patterns
Musculoskeletal Anatomy Flashcards, 2nd Edition
Kinesiology, The Skeletal System and Muscle Function, 2nd Edition
Flashcards For Bones, Joints, and Actions of the Human Body, 2nd Edition
Dr. Joe Muscolino cura regolarmente una rubrica intitolata "Body Mechanichs" sul Massage Therapy Journal (mtj). Ha inoltre scritto vari articoli su: Journal of Bodywork and Movement Therapies (JBMT), Massage Magazine, Massage Today, The Journal of the Australian Association of Massage Therapists, Massage Australia Magazine, Terra Rosa e -magazine etc.
Il Dr. Joseph Muscolino fa parte dell'equipe Tibodywork in qualità di docente in workshops di specializzazione per MCB, Massofisioterapisti, Bodyworker, Fisioterapisti, Medici, Chinesiologi, Chiropratici, Osteopati etc.
- Calendario corsi Clinical Orthopedic Manual Therapy (COMT)
- Intro e calendario corsi TIBodywork