Dr Giovanni Chetta Presentation and curriculum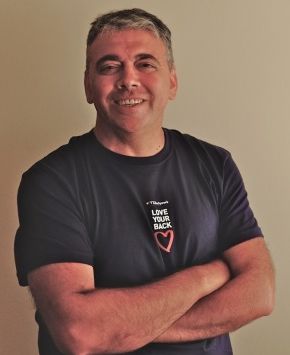 "I think that keeping that childlike curiosity that allows us to never stop and wonder of learning is more important than the degrees, diplomas, certificates, etc. In physiological and medical field is certainly still much more that we do not know of what we have learned so far. Humility should be the basis for all therapists, as well as a solid knowledge of core subjects (chemistry, physics, physical chemistry, biochemistry, physiology and anatomy). Without which I do not see how we can penetrate into the complex and delicate world of therapy and well-being. Science and knowledge should always be integrated as are our bodies and the universe itself. The real challenge of the future will finally be prevention, target to which a civil society should aim".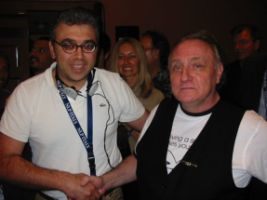 A nutritionist with a specialization in biochemistry (University of Milano, degree in Scienze e Tecnologie Alimentari), doctor of Science in Chiropractic (Honolulu University - USA), a massage-physiotherapist (Centro Studi Superiori, Bergamo / Clinical Orthopedic Manual Therapy – COMT Certification with Dr. Joseph Muscolino, Stamford CT, USA), ergonomist-posturologist (Master at University of Milano), phitotherapist (Master II level in "Applied Phitotherapy" at University of N. Cusano, Rome) and Master practitioner in neuro-linguistic programming - NLP for therapists (NLP Italy, Milano). He has a certification in Anti-Stress Massage and Massage Therapy from the European School of Massage Medicine (Scuola Europea di Medicina del Massaggio) in Milano, founded and directed by Dr. Giovanni Leanti La Rosa, for whom he was a longtime assistant.
In Switzerland, he is recognized by Swiss Red Cross and supplementary health insurance as a Medical Masseur ISCED 6 since 2014.
Creator of the TIBodywork method, he was a consultant at the Charité University in Berlin for the project, ""Wechselbeziehungen zwischen funktioneller Gnathologie, Körperfehlhaltungen und Leistungsoptimierungen sowohl bei gesunden Menschen als auch bei TMD/CMD-Patienten". He is founding member of the Fascia Research Society and collaborates with the Massage Therapy Foundation, the Italian Postural Biomedicine team and the MBT Italia academy and is in charge of the "Posturology" department at the Residenza Villa Arcadia in Bareggio (Milan). On May 29, 2012 he was awarded the title of honorary member by the Italian Massage-physiotherapists Association (AIMFI) for scientific merit.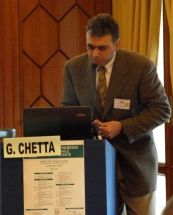 He teaches in Italy and abroad and is the author of several publications and speaks at scientific conferences. He collaborates with magazines, newspapers, websites. He is the President of the AssoTIB sports and cultural organization (Alfa/CSAIn/CONI) and co-founder of the TIBodywork Institute.

---
Attachments:
---
related Videos: